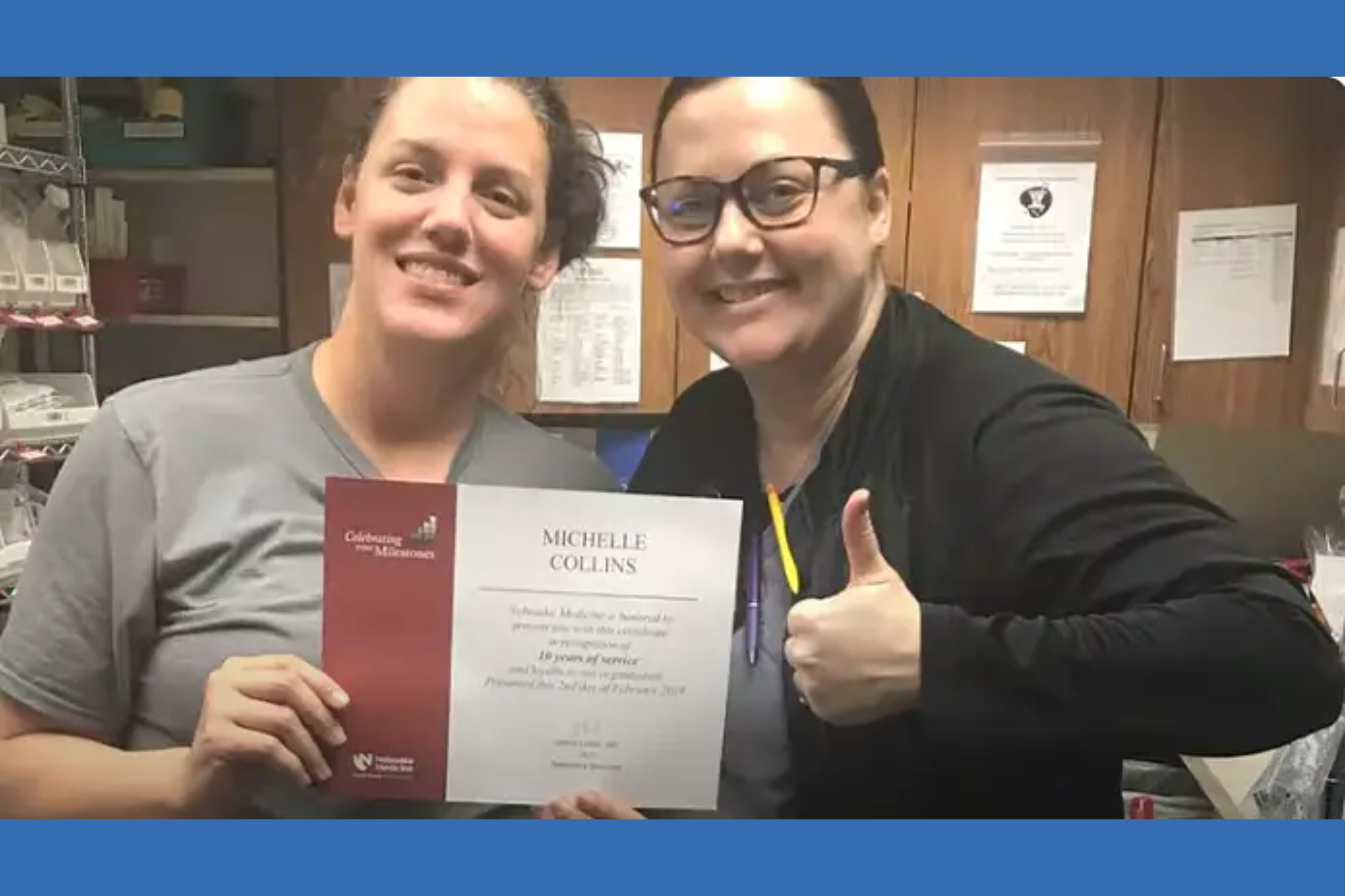 Clarkson College is proud of our association with Nebraska Medicine and of awesome graduates like Michelle Collins who are making a difference in the care of our community.
"We definitely help people find their career path. It's hard to say no to an organization where you can go so many different routes." In this video, Michelle Collins, RN, talks about how she's grown as a Nebraska Medicine med-surg nurse, and how Clarkson College prepared her for her for success. Through a long-standing partnership with Clarkson College, Nebraska Medicine employees can get a special discounted tuition rate, preceptorship and clinical opportunities, online academic programs and much more.
All Nebraska Medicine employees, as well as their spouses and dependents under the age of 23, are eligible to receive a reduced tuition rate when they pursue a health care degree at Clarkson College. Along with these savings, employees can receive the following benefits:
Up to $5,000 per year ($20,000 lifetime) in tuition reimbursement for full-time employees.
Up to $2,500 per year in tuition reimbursement for part-time employees.
Both full- and part-time employees can earn up to $5,000 per year to pursue a degree in nursing.
Watch Michelle Collins' story: