In July, Clarkson College launched the 3D Printing and Training Center, the first-of-its-kind facility in the area that uses cutting-edge technology to provide 3D print visualizations to health care professionals and community members.
The Center supports a commitment to excellence in learning by creating pathways to utilize 3D print and visualization as a language in health care. The facility offers multiple methods including the creation of 3D models using medical scans such as MRIs and CTs, as well as interactive virtual models that can be accessed via a personal link. Prints and reconstructions can be ordered by medical professionals or community members, and all scans are reviewed by a committee of certified radiologists.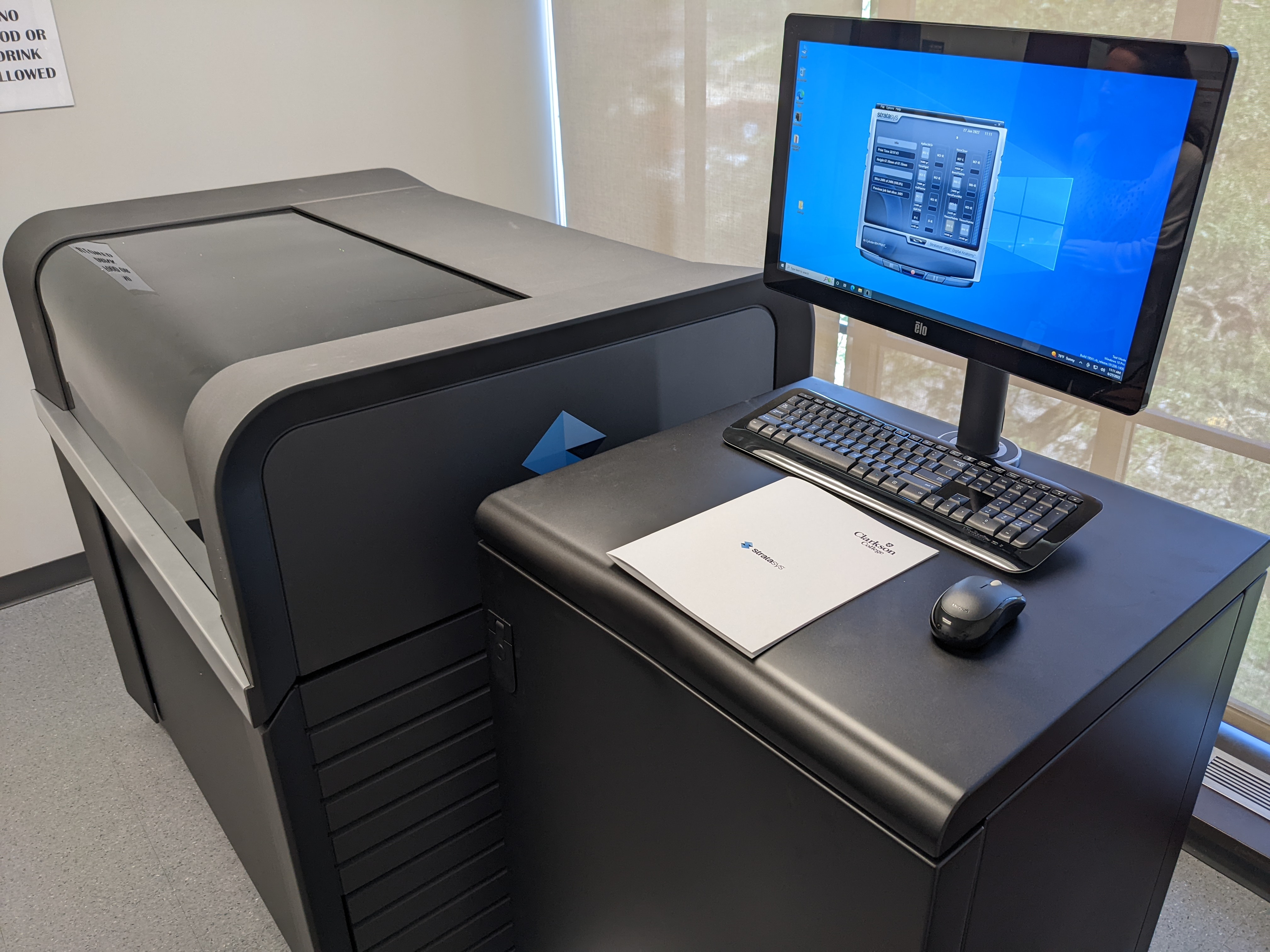 The facility is led by Blair Kauzlarich, B.S., RT(R), CI, an imaging specialist with more than a decade of experience in the radiology field and former Advanced Imaging Specialist in the Advanced 3D Visualization Lab at Children's Hospital and Medical Center in Omaha, Neb.
"Our mission is to ensure that anyone, regardless of background or experience, can understand and visualize what's happening to them and their loved ones in regard to their health," says Kauzlarich. "3D prints provide a tangible representation of everything from tumors to breaks in bones, making the language and understanding of health care more universal and providing individuals with a clear path forward."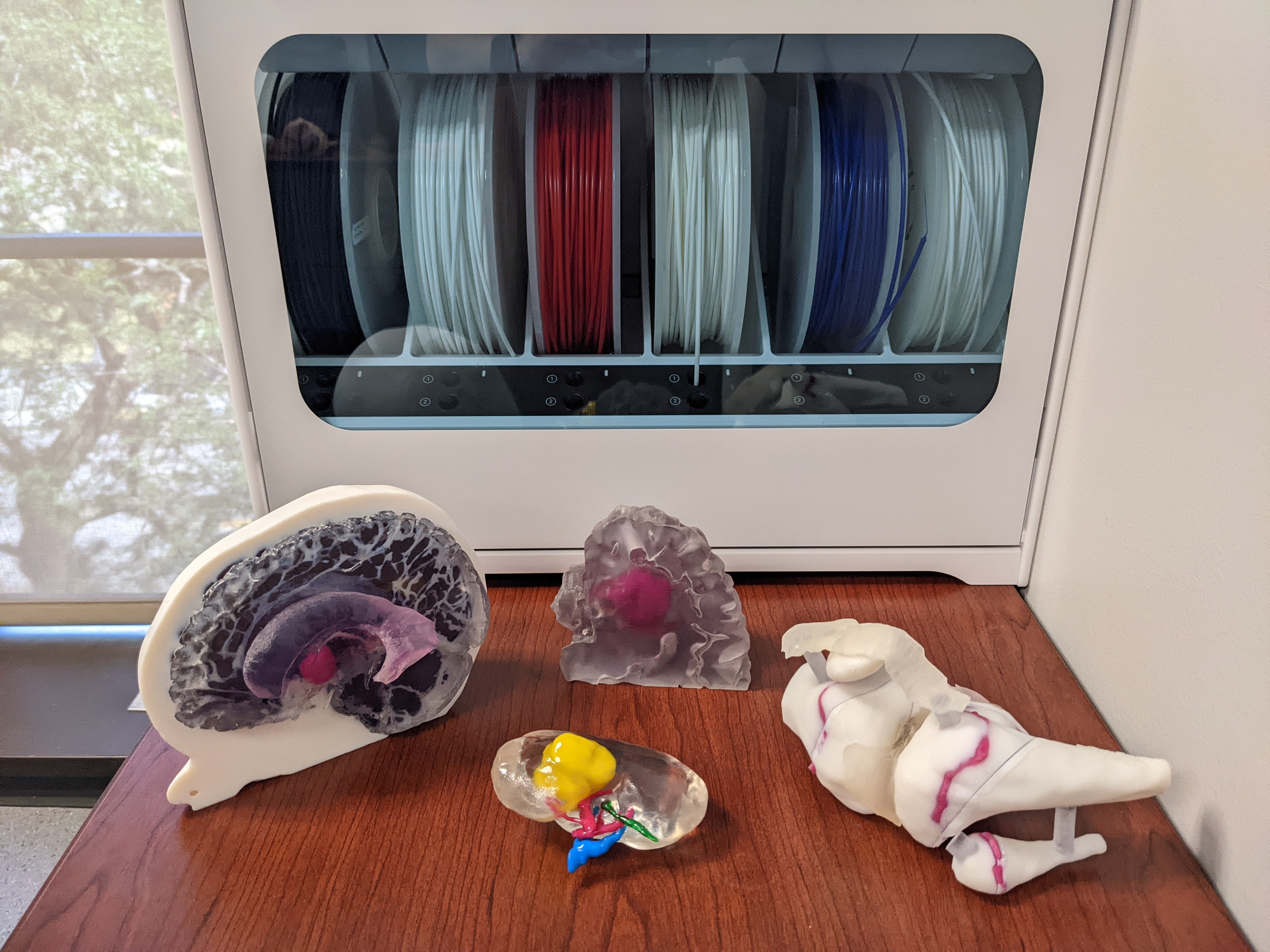 Kauzlarich and her family have firsthand experienced both with the uncertainness of a medical diagnosis and the benefits of 3D printing and visualization. In February 2022, Kauzlarich's 11-month-old son Callum was diagnosed with a choroid plexus papilloma, a rare brain tumor. Thankfully the tumor was benign, but it needed to be removed to relieve pressure in the brain causing hydrocephalus. 
"A whirlwind of emotions come over you," she says. "Even being in the medical field and seeing these things every day, it's different when it's your child."
Utilizing her background in medical 3D printing and visualization, Kauzlarich, along with the radiologist she worked for at the time, were able to create an interactive virtual 3D model as well as a 3D print of the tumor and its location in the brain using her son's scans. This type of interface was crucial for helping her husband and family understand exactly what was happening with Callum. "Looking at black and white images of an MRI may not be helpful to those who lack a medical background," she says. "These 3D images provided the knowledge and a language that our family could understand."
The scans were then provided to Callum's surgeon who successfully removed the tumor with no lasting side effects other than a scar. "There was a new light in our son – his eyes and expressions were totally different," says Kyle. "He had always been a sleepy kid, and we didn't realize why. He's so happy now."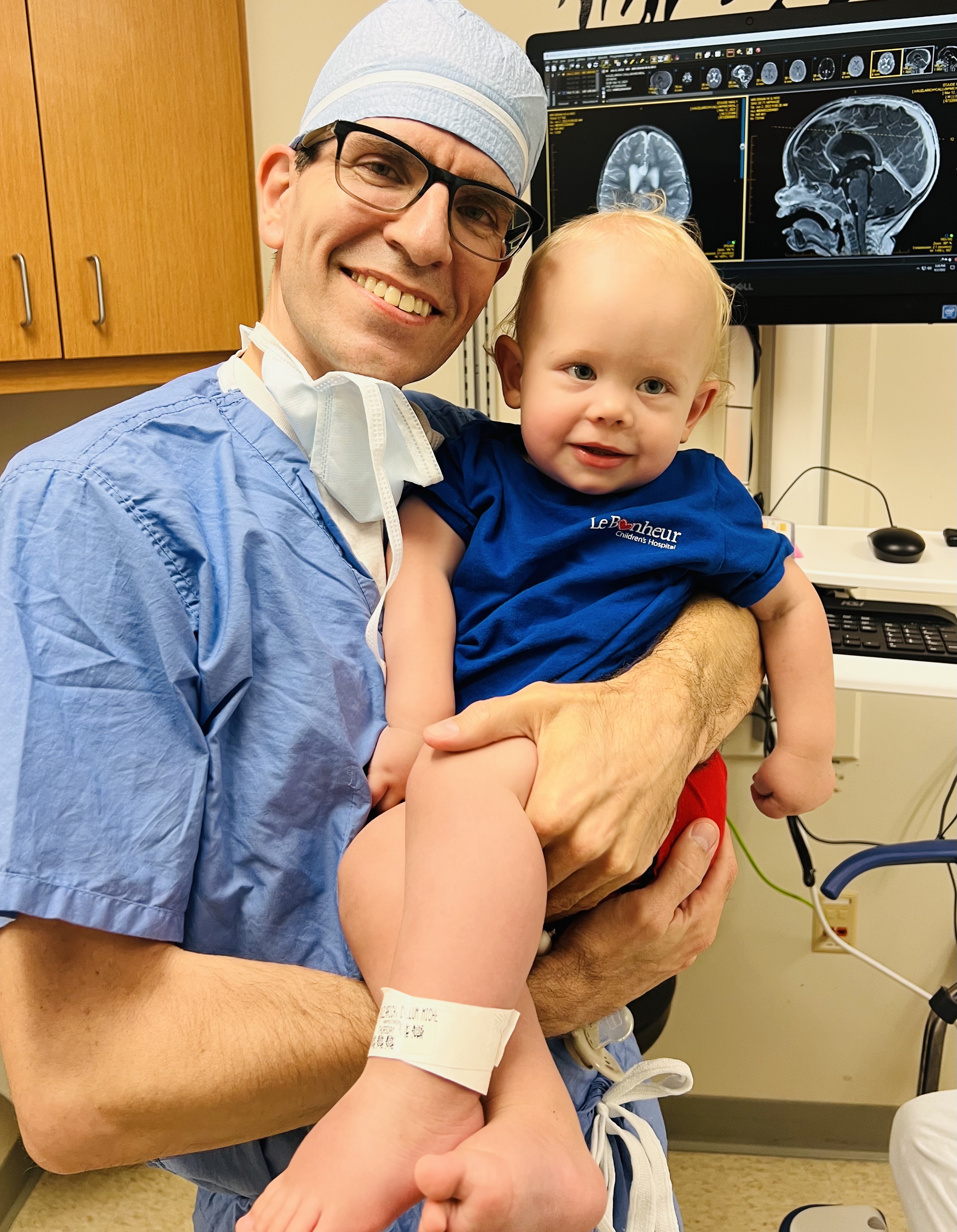 Producing more outcomes like Callum's is just one of the facility's goals. Kauzlarich and her team also aim to offer training opportunities to help health care professionals who are in the medical field and are interested in 3D printing and visualization. The Center offers individuals enrolled in the Certificate in Medical 3D Printing Specialist through Clarkson College the opportunity to utilize printing equipment and models throughout their course of study.
Learn more about the 3D Printing and Training Center at Clarkson College at ClarksonCollege.edu/3D-printing-and-training-center.