Thanks to Forty and Eight, a local organization dedicated to supporting military service members and future nurses, Clarkson College will be able to offer students more updated technology and equipment to help them prepare to provide the best in patient care.  
James Miller and Bob Hill recently visited the College on behalf of Forty and Eight, an organization committed to charitable and patriotic aims with a purpose to uphold and defend the Constitution of the United States, to promote the well-being of veterans, their widows, widowers, and orphans, and to actively participate in selected charitable endeavors, which include programs that promote child welfare and nurses training.  
Miller, a long-time employee at Clarkson Hospital in Omaha before his retirement, recently received care from Jeffrey Downs, a current student enrolled in the Bachelor of Science in Nursing (BSN) to Doctor of Nursing Practice (DNP) program option at the College. Downs shared his experiences as a student at the institution, which prompted Miller to propose a donation to the school on behalf of Forty and Eight.  
The donation will fund a patient cart and gurney as well as two Simulab Airwayman mannequins for the Interprofessional Learning Center, an ultrasound machine and trainer for the Nurse Anesthesia program, and partially fund a new and second Anatomage Table for the College.  
"The donation from Forty and Eight makes it possible for our students to learn using the latest technology, which sets them apart in their field and allows them to provide patients with the best possible care," said Dr. Gary Pack, Interim President. "We are incredibly grateful for their support of our Mission and willingness to help train the next generation of health care workers."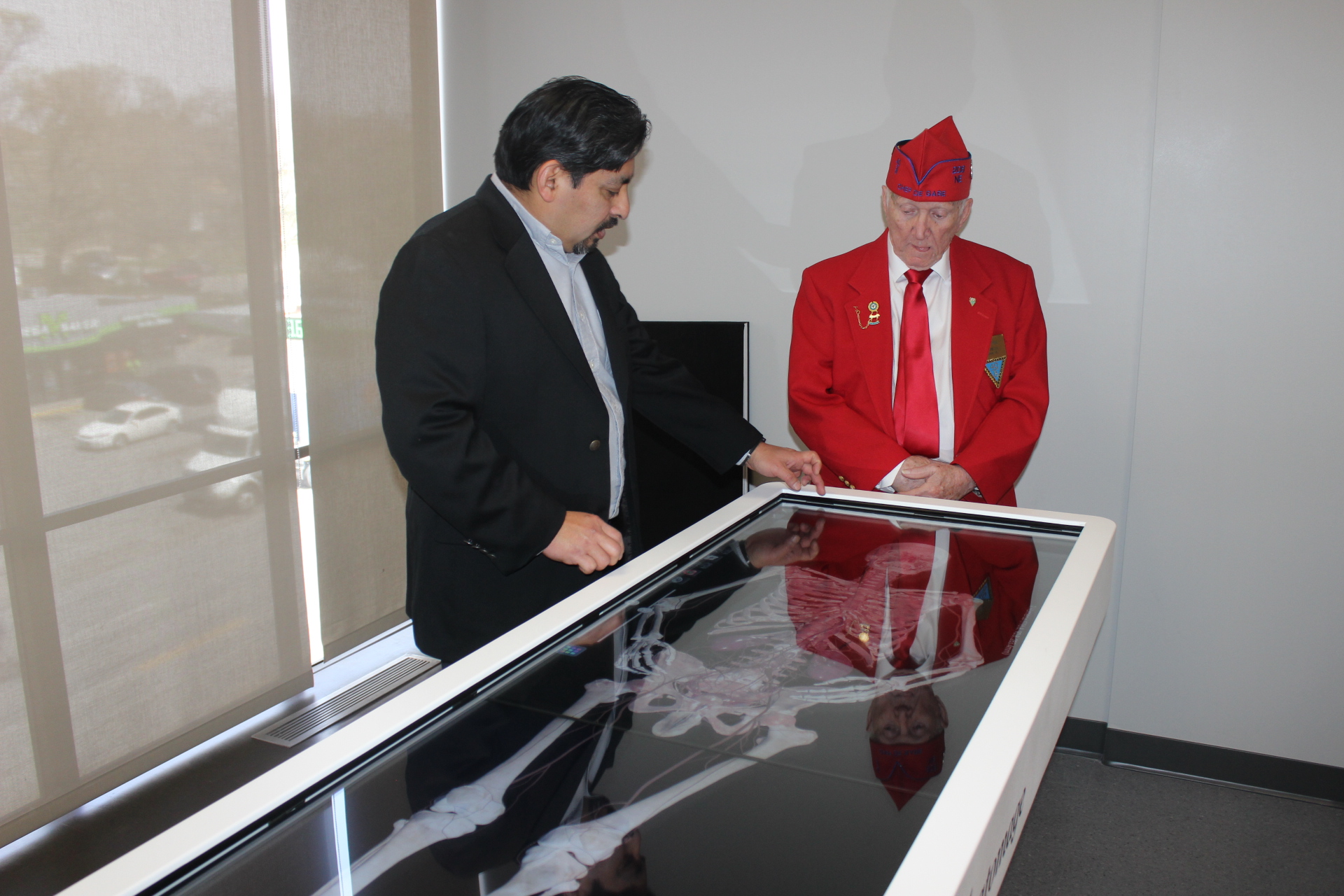 Miller and Hill delivered the check to the College in May and had the opportunity to tour the institution and see how their donation would be used. During the tour, they viewed updated spaces including the Interprofessional Learning Center and watched a demonstration from Dr. Ricardo Varguez, Director of the Center for Teaching Excellence, on the Anatomage Table, a fully segmented 3D anatomy system that students utilize to gain hands-on learning and experience.
Forty and Eight has a long history of supporting nurses. In previous years, the organization  funded nursing scholarships and recently, they have supported local nursing schools by providing training equipment that prepares students to provide exceptional care to patients. Founded in 1920, the organization derives its name from the box cars used on French railways during  World War I that were used to transport either 40 soldiers or eight horses during the war efforts.