In spring 2021, two Clarkson College students received Adult Students in Scholastic Training (ASIST) scholarships from the Omaha chapter of the Executive Women International organization to pursue their courses of study at the College. Both adult learners with families, the awards will help them on their academic journeys as they prepare to become health care professionals.  
Yabah Djinadji, Radiography and Medical Imaging Student
Yabah Djinadji earned the ASIST scholarship to help her as she earns her Bachelor's degree in Medical Imaging from Clarkson College. Originally from Togo in West Africa, Djinadji is a mother of five children who previously attended Metropolitan Community College and earned an associates degree in Liberal Art Science. 
Djinadji's return to school is giving her the opportunity to follow her dream of entering the health care field and living a life in service to others. She hopes that receiving the ASIST award will remind others that it is never too late to go back to earn their education.  
"I am honored to be a recipient of Executive Women International scholarship," she says. "Many people like me are out there thinking about going back to school, but they are afraid. I feel like any scholarship that I get is a reminder that they can do it too. It means a lot to me, and I hope that my story inspires others to return to school."
Growing up in West Africa meant Djinadji saw firsthand the need for proper medical care for underserved populations. Following graduation in fall 2021, she hopes to join or start an organization that offers medical imaging services such as ultrasound and mammography to low-income communities in Omaha or Africa.
"I firmly believe that besides having a noble career in health care, our mission should be to help people in our community and inspire others to join us, "she says. "My mission will be to help women worldwide with quality care during pregnancy and their fight against cancer," she says. "Many women worldwide do not have access to medical imaging care during their pregnancy. This need is more crucial in Africa than anywhere else."
Sarah Bryan, Undergraduate Nursing Student
Sarah Bryan, who is enrolled in the Bachelor of Science in Nursing (BSN) option at Clarkson College, has had a long road to health care. As an undergraduate student, she served as a volunteer English teacher and translator in St. Petersburg, Russia as well as a mission worker in New York, New York before earning her Bachelor's degree in International Studies from the University of Nebraska-Omaha.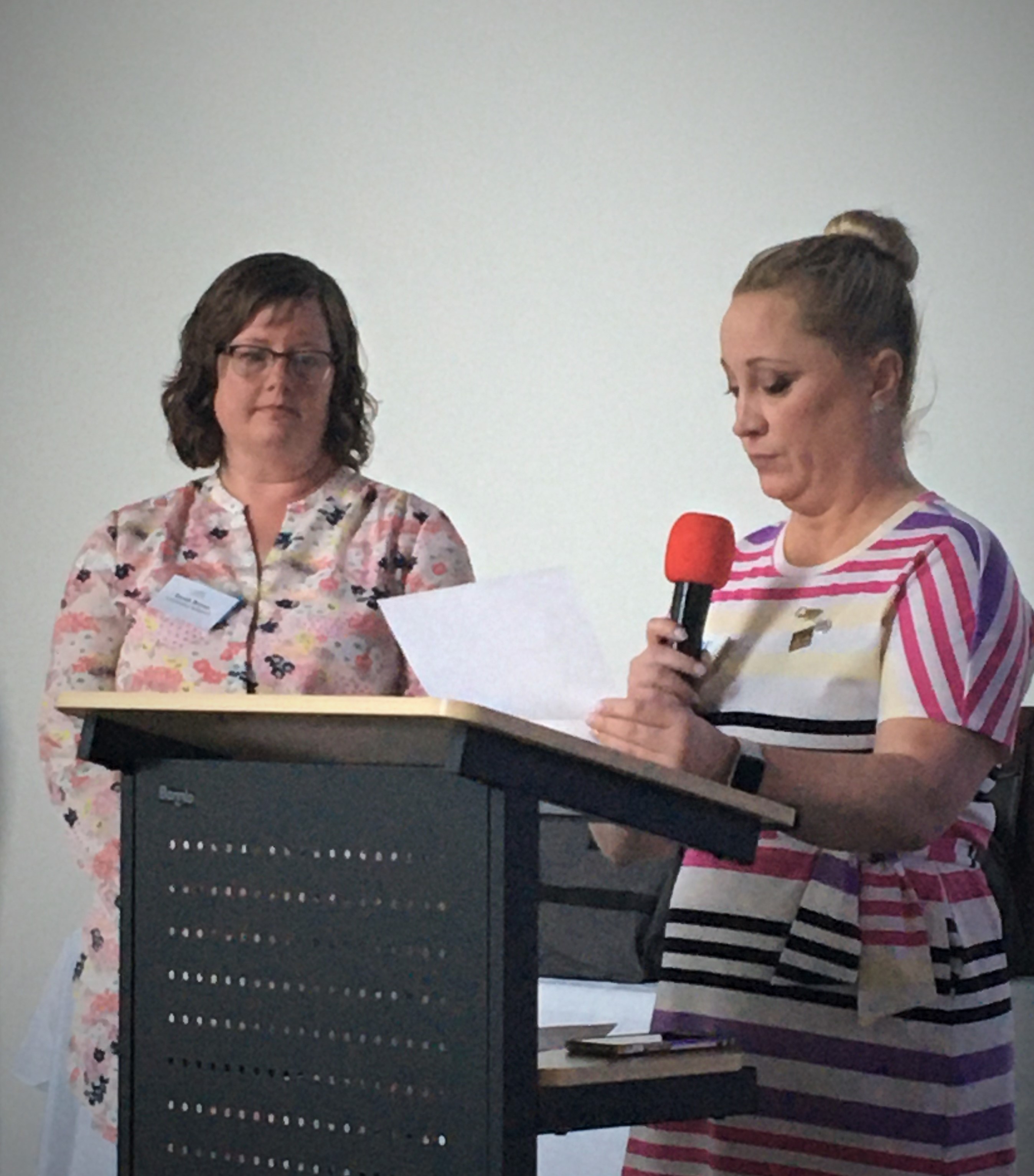 Bryan then worked with a lobbying firm dealing with immigration and domestic tourism issues in Washington, D.C. but found herself yearning to join the health care field. She eventually enrolled at Clarkson College and returned to Omaha where she lives with her four children and works as a Clerk Tech and Nurse Assistant in the emergency department at Memorial Community Hospital and Health System in Blair, Neb.
Early in her undergraduate education, Bryan planned to attend school to become a doctor or physician's assistant but now, she finds herself drawn to the nursing field.
"I love the philosophy of practice within nursing – it is a more wholistic approach to health care," she says. "Nurses look at the whole person when providing care. When I think about my most impactful health experiences as a patient, it's been the nurses who have made the greatest impact on the overall journey back to good health. It excites me to be able to do the same for others, whether it's here at home or on the medical mission trips I plan to participate in someday. 
As a returning student and adult leader, the ASIST scholarship will go a long way in allowing Bryan to focus on school and preparing to be the best in health care.
"Receiving the ASIST Scholarship means the world to me," she says. "It allows me to focus on those things that matter most: my education (and the patients I will be able to serve as a result), and my most important job as a mother. Without it, I might have needed to be more employed than I am, now, in order to provide for them and pay for school – sacrificing both my time with my children and my studies."
About EWI
The Omaha chapter of EWI helps bring together individuals from diverse businesses to enhance personal and professional development while encouraging community involvement. The ASIST scholarship provides financial support to adult learners who are going back to school to complete their training or degree.