Cheryl Throener, BSRT, (R)(CT) ARRT, ('07, '08) has been taking classes at Clarkson College for more than 15 years. A graduate of the Radiography and Medical Imaging programs, she returned to the College in 2013 to complete continuing education courses in Computed Tomography (CT) and again in 2020 to begin coursework in the Medical 3D Printing Specialist Certificate option. Her employer's tuition reimbursement benefit made her return to school possible and allowed her to explore new realms within her field.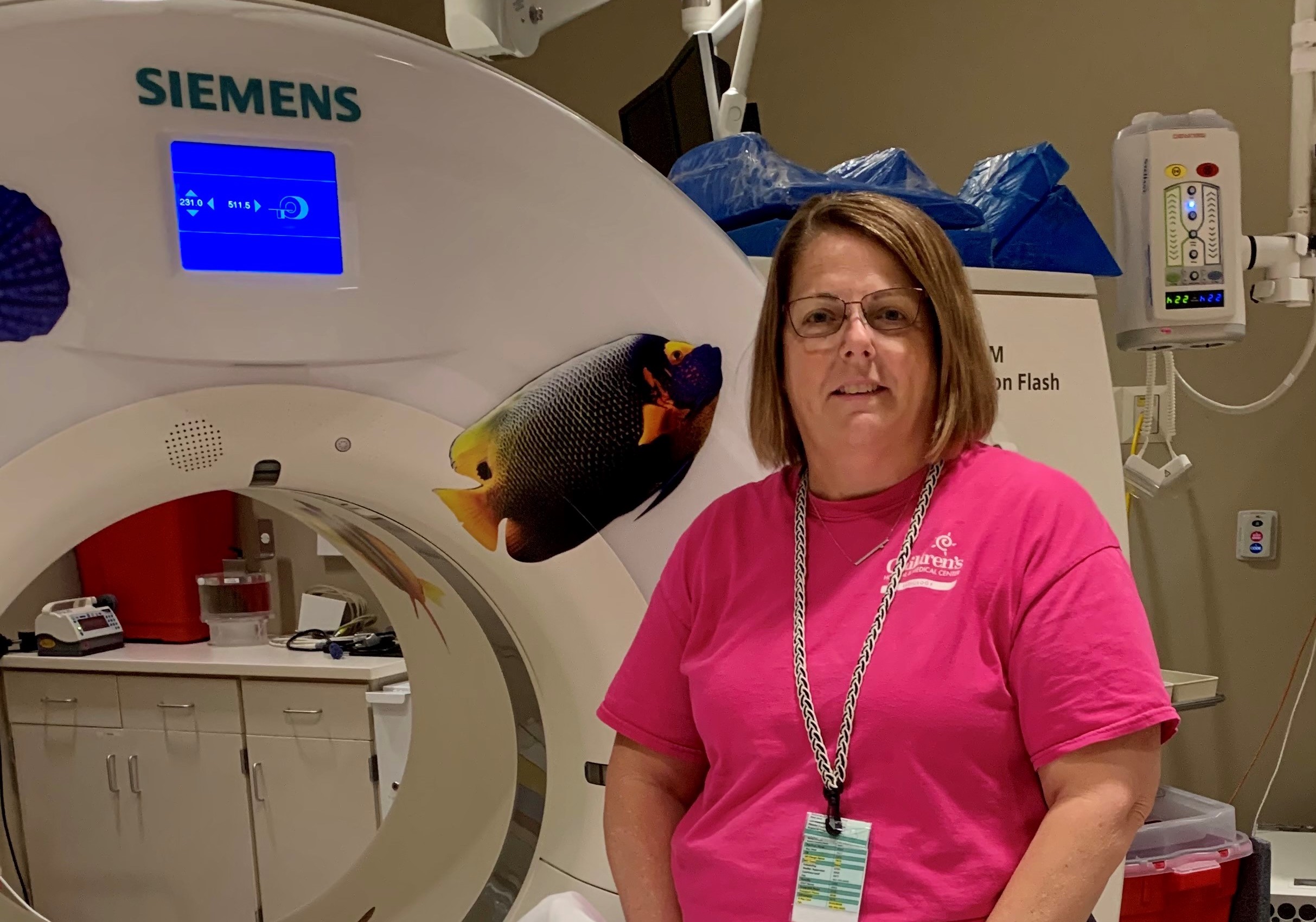 1. You can complete courses 100% online. 
Throener is a CT Technologist at Children's Hospital and Medical Center in Omaha, Neb. and has been with the organization for 13 years. As she has progressed throughout her career, she has come to understand that continuing education is vital to her success and that there is no better place to pursue her education than Clarkson College. "As an alumna, choosing Clarkson College again was an easy decision for me," she says. "The convenience of online education was very appealing. Having been a non-traditional student in 2007, I was familiar with the assistance and teaching style that the College offers, which made the institution the best fit for me."
2. You can utilize tuition reimbursement to earn your certificate. 
If you're already a registered technologist with experience, your employee may offer a tuition reimbursement for continuing education in the medical 3D printing field. The tuition benefit offered by her organization largely impacted Throener's decision to obtain certification as a Medical 3D Printing Specialist. "Due to financial restraints, I would not have been able to pursue additional educational advancements," she says. "Plus, due to uncertainties with the pandemic, I was unsure if my full-time employment would be impacted. Tuition reimbursement benefits helped ease my financial concerns to expand my education into a new dimension of medical imaging."
3. You'll have the opportunity to make a difference in patients' lives. 
Throener will have the opportunity to give back to her institution thanks to her education in the Medical 3D Printing Specialist option. This new and emerging field allows health care professionals to generate full anatomical models from computed tomography (CT), magnetic resonance imaging (MRI), angiography and ultrasound images. These models can be used to help reduce surgical time, improve surgical preparation, decrease fluoroscopy time, lower cost to patients, and increase education and interprofessional collaboration.
"The 3D lab is vital part in education for providers and their patients," she says. "As this field grows, I will be able to utilize the education to help advance my career." 
Clarkson College offers partnership benefits including reduced tuition rates for organizations including Nebraska Medicine, OrthoNebraska, Community Hospital Association and more. Learn more about the Medical 3D Printing Specialist Certificate option. 
---