The branches of the United States armed forces offer health care professionals multiple opportunities to use their skills in service to others. Through Clarkson College, students can pursue options that allow them to serve in the armed forces while earning their health care degree.  
Air Force Reserve Officer Training Corps 
Natalie McConnell is part of the Air Force Reserve Officer Training Corps (AFROTC), offered to Clarkson College students through the University of Nebraska-Omaha (UNO). The program allows her to attend classes full-time to earn her Bachelor of Science in Nursing (BSN) degree while completing classes in individual training and leadership development that will lead to a commission in the United States Air or Space Forces.  
AFROTC participants complete Aerospace Studies classes, Leadership Labs and physical training through UNO along with their Clarkson College courses. Students can adjust their AFROTC requirements to meet the needs of their education and clinical requirements, a factor that helps McConnell as she is a full-time student who works part time in the emergency room at Nebraska Methodist Health System. She expects to graduate in 2023 and work in emergency care before continuing on to become a nurse practitioner.  
"I find my work fascinating because emergency medicine is exciting to me," she says. "This is definitely where I'm meant to be within my profession. I like the constant change of the ER because you never know what you're going to get each night."  
McConnell originally thought she would pursue a career in aviation but turned to nursing in order to fulfill her calling of helping others. "I genuinely like helping people," she says. "I enjoy knowing that I had an impact on someone, whether it be healing them physically or mentally. As a nurse, some situations with patients are a little bit harder because they hit closer to home, but that makes it even more satisfying for me."   
Following the completion of her course of study, McConnell will have a four-year commitment to the Air Force. According to Ryan Bird, Lt Col, USAF, the Chair of Aerospace Studies at UNO, the length of a student's commitment following graduation is dependent upon their course of study. Most graduates have a four-year commitment, while individuals with more specialized education, such as pilots, have a longer commitment. Students also receive a rank upon graduation depending on their specialization.  
"The first couple years of this program are set aside for students to determine whether or not entering the USAF is something they want to do," he says. "We spend those years understanding what AFROTC is, and then we transition to learning about leadership."  
Leadership development is a primary focus of AFROTC training, he says. "As students progress through the program, we put them in training situations that are stressful, because we are asking them to serve in leadership positions that can be inherently stressful. They are able to learn about themselves and practice their leadership skills."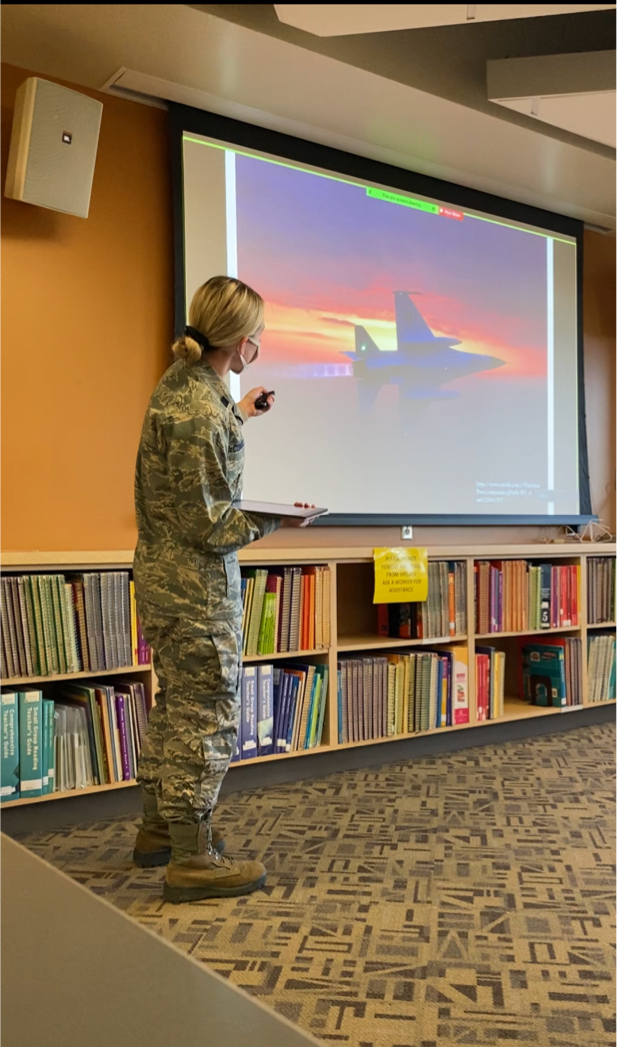 McConnell has already practiced her leadership skills as a supervisor of others in her program. She helps ensure that students are able to meet deadlines and stay on track within the program. She also volunteers to help train cadets who will complete their upcoming field training exercises.  
"Right now, that is one of my favorite parts of AFROTC," she says. "I am able to give them insight into what I learned about myself as a leader during my field training. It's rewarding to impact them and see them grow into professional leaders who will get evaluated and take my and my classmates places in the next years of AFROTC."  
One area McConnell finds extremely important in her own journey through AFROTC, as well as when she trains other cadets, is focusing on mental health. She says that being a full-time student and completing ROTC training, along with other professional and family obligations cadets have, can take a toll on a person's mental well-being and be intimidating to students who are considering the program.  
"Mental health has a big impact on how successful you can be in the program," she says. "If your mental health is not where it needs to be, your grades are going to suffer as well as your standing in the program. I make sure to tell others and new recruits that it's okay to take a break and take time for yourself because we want you to be successful."  
Lt. Col. Bird says it's this support that cadets build with one another that makes the AFROTC program so special. "What's great about our program is you've got all of these cadets in different majors and who come from different backgrounds and locations," he says. "Seeing the camaraderie and fellowship that develops here among cadets demonstrates one of our greatest strength and shows what this program has to offer."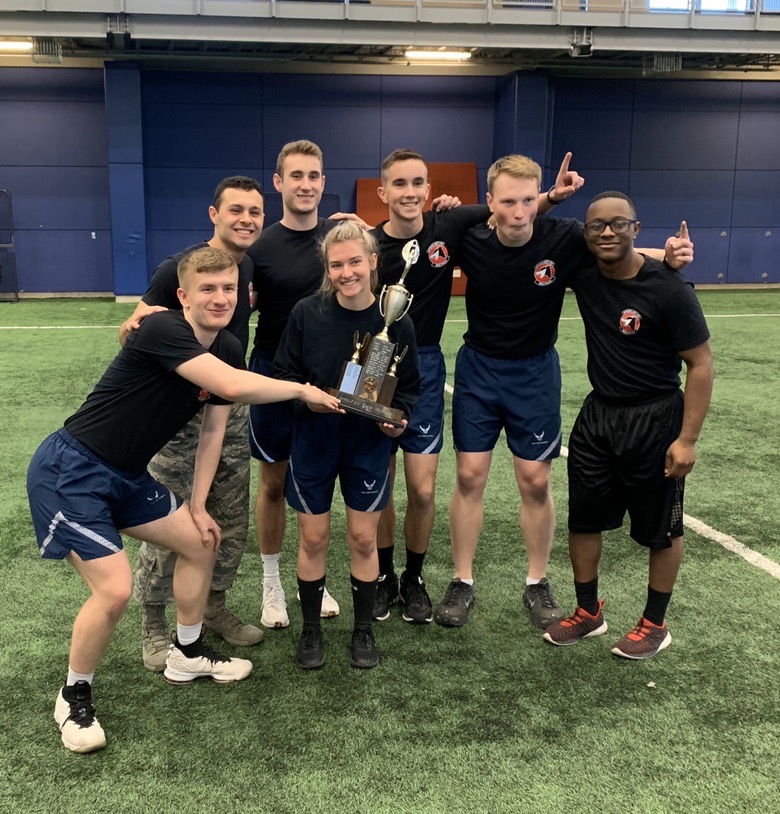 "AFROTC has impacted my life more than just as a future career," says McConnell. "I've made lifelong friends and connections for my future career. The Air Force is a big family, and most likely, you will work with everybody eventually!"  
To learn more about AFROTC, visit the Clarkson College website.