The resiliency and strength of the health care work force has never been more apparent than during the COVID-19 pandemic. It has affected everyone and even took two recent graduates of the Master of Science in Nursing – Nurse Anesthesia program option, Josh Annett, BSN, RN, LP, CRNA ('20) and Brandon Barnhart, BSN, RN, CRNA ('20), to one of the hardest hit areas of the country. The two spent nearly a month in the Bronx in New York treating COVID-19 patients in the spring of 2020. In the midst of the harrowing experience, they saw firsthand the impact they and their fellow health care workers have in helping the nation get through the pandemic.  
To find placement in areas that needed support during the pandemic, Barnhart and Annett worked with a travel nurse recruiting organization. The two signed on to complete a 21-day contract in the spring and within two days of getting the call that they had been placed at the Jacobi Medical Center in the Bronx, they were on a plane to New York.  
For both men, the decision to go to New York was not a difficult one to make; they knew their skills and experience would be invaluable to the people of the community. "The main reason I decided to travel to New York was to help," said Annett. "I have helped with disaster relief efforts in the past, and I knew how appreciated it was to have 'fresh bodies' to help carry the workload." 
It was an opportunity to further live out his calling as a nurse and demonstrate his commitment to caring for the community. "We are in this business to help people in their worst times, possibly when they are having the absolute worst day of their lives," he said. "Add that to a pandemic, and there is no way I could sit on the side lines."  
Similarly, Barnhart knew this was a once-in-a-lifetime opportunity to share his talents and help others. "I chose to go to New York to help during the COVID-19 pandemic because I felt guilty that I was sitting around at home while my fellow nurses were fighting to save people's lives during what will one day be remembered as one of the most difficult times in medical and US history," he said. "I wanted the opportunity to take care of the sickest patients, and being a healthy available nurse, I thought it was my duty to do what I could, while I could."  
When Barnhart and Annett arrived in New York, it was unlike anything they could have imagined. Popular tourist spots like Times Square as well as bars, restaurants and other gathering places were eerily empty and in stark contrast to the clinics and hospitals that were hectic and packed with people.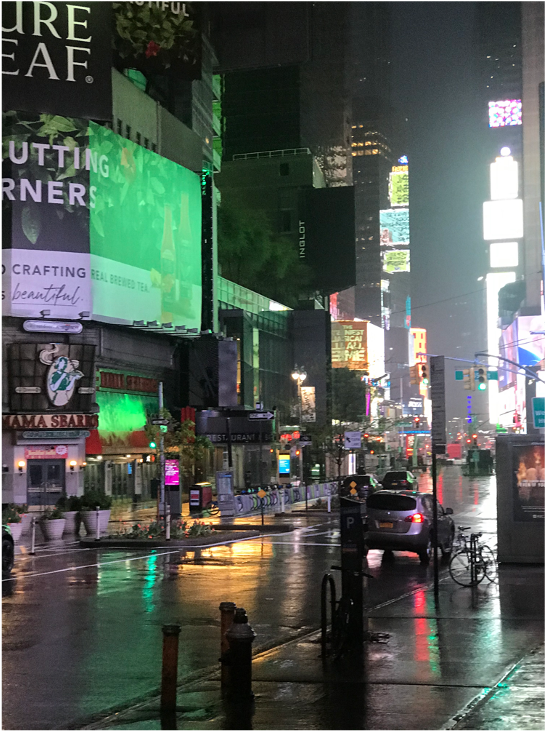 Between the 12 to 14-hour shifts the two worked and the shutdown of the city, Barnhart and Annett saw little other than their hotel rooms and the hospital. They wouldn't have had it any other way, however, because they knew they were making an impact in patients' lives. "Every day I was there I felt like I was working for something greater than myself," said Annett.  
During their time at the hospital, the two saw COVID-19 patients of all ages and abilities with a wide range of medical histories and conditions. The staff faced challenges including lack of proper equipment and space, as well as the risk of provider burnout. In spite of the setbacks, however, working at the hospital allowed Barnhart and Annett the opportunity to work with nurses, physicians, respiratory care technicians and other providers from all backgrounds and specialties.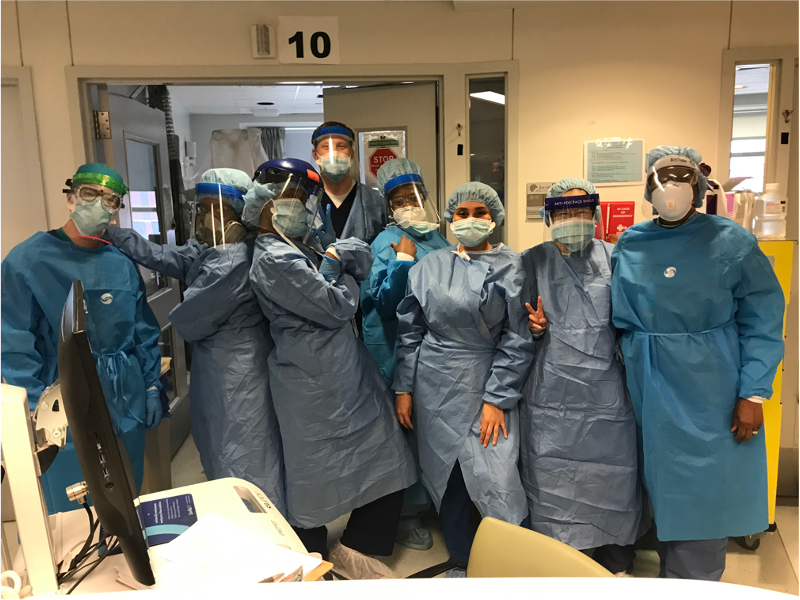 Now back in the Midwest, Barnhart and Annett know the pandemic is far from over. Their experiences here may differ slightly than in New York, but the dedication of health care workers is apparent wherever they go. Their message to people working with COVID-19 patients is to stay diligent while finding the balance they need to fight complacency. "You are a working backbone in history right now—remember the excitement you felt when you got the phone call or email that you were accepted into nursing school or when you accepted your first job to help get through it all," said Annett. "Most of all, lean on one another because we are all stronger together."  
"For those of you out there still fighting, keep fighting," said Barnhart. "If you keep fighting for others, you won't always win, but if you don't fight, we will always lose."