In the small town of Walthill, Nebraska stands a white, weathered one-and-a-half story building. The site is well known to locals, but many others pass by without ever knowing the huge significance it holds in the state's and nation's history. The building is known today as the Susan LaFlesche Picotte Memorial Hospital, and it is where Dr. Susan LaFlesche Picotte, the first American Indian to become a medical doctor in the United States, served thousands of patients from the Umonhon (Omaha) tribe of Nebraska.
Roslyn Saunsochi grew up hearing about her great-great-great grandmother's accomplishments both in school and from her family. "I remember sitting in class learning about historical individuals, and Susan was brought up," she says. "After I came home from school, I told my grandmother, Christine, about Susan, and she told me that we were closely related to her." Against
The relation stems from Roslyn's grandmother Christine LaFlesche-Springer whose mother, Margaret, was the daughter of Frank LaFlesche. Frank's father, Carey LaFlesche, was one of Susan's brothers. In line with the values of the tribe, Roslyn's family honors the tradition of extended family and recognizes Susan as their grandmother.
Now in her third year of the Undergraduate Nursing program at Clarkson College, Roslyn is working to bring awareness to her ancestor's legacy as well as health care issues that are still apparent on reservations across the country by helping with efforts to restore and revitalize the Susan LaFlasche Picotte Memorial Hospital. She hopes that in doing so, she can shed light on Susan's story and use it to inspire a call to care in others.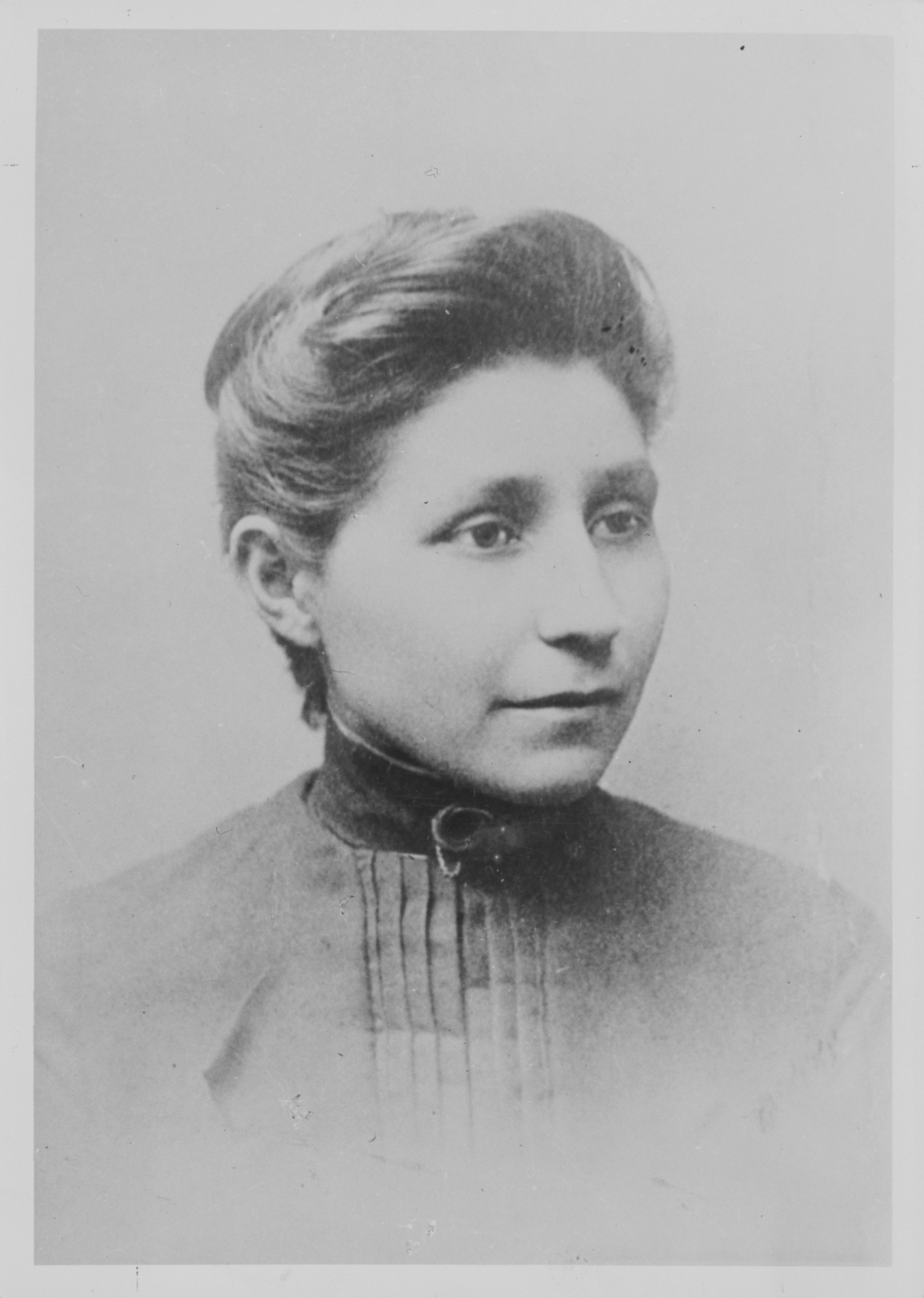 Born on the Umonhon Reservation on June 17, 1865, Susan was the daughter of Joseph LaFlesche, also known as Iron Eye, the last recognized chief of the Umonhon tribe. From an early age, her father encouraged her and her siblings to seek education and instilled in them the importance of celebrating their own culture, while also learning to embrace the practices of white society.
Susan grew up learning to care for others in her tribe. Her dream of becoming a doctor was inspired by her call to caring as well as her experiences with government-appointed health officials on the reservation. In her later years, she recalled a time when she witnessed an old woman die because the doctor from the reservation health agency never came to come treat her. These experiences demonstrated the inequality her people faced and inspired her lifelong crusade to bring adequate health care services to the reservation.
In 1886 at only twenty-one years old, Susan travelled east to Philadelphia to attend the Women's Medical College, one of the few institutions in the nation that accepted women. Only three years later, she graduated first in her class of 36 students and became the first American Indian to receive a medical degree in the United States. Soon after, she returned to serve as the only doctor on the Umonhon Reservation where she cared for thousands of patients.
She married Henry Picotte in 1894 and settled with her husband and two sons in Bancroft, Nebraska where she set up her own private practice. After her husband died in 1905, Susan moved to Walthill with the dream of establishing the first reservation hospital entirely independent of federal funding.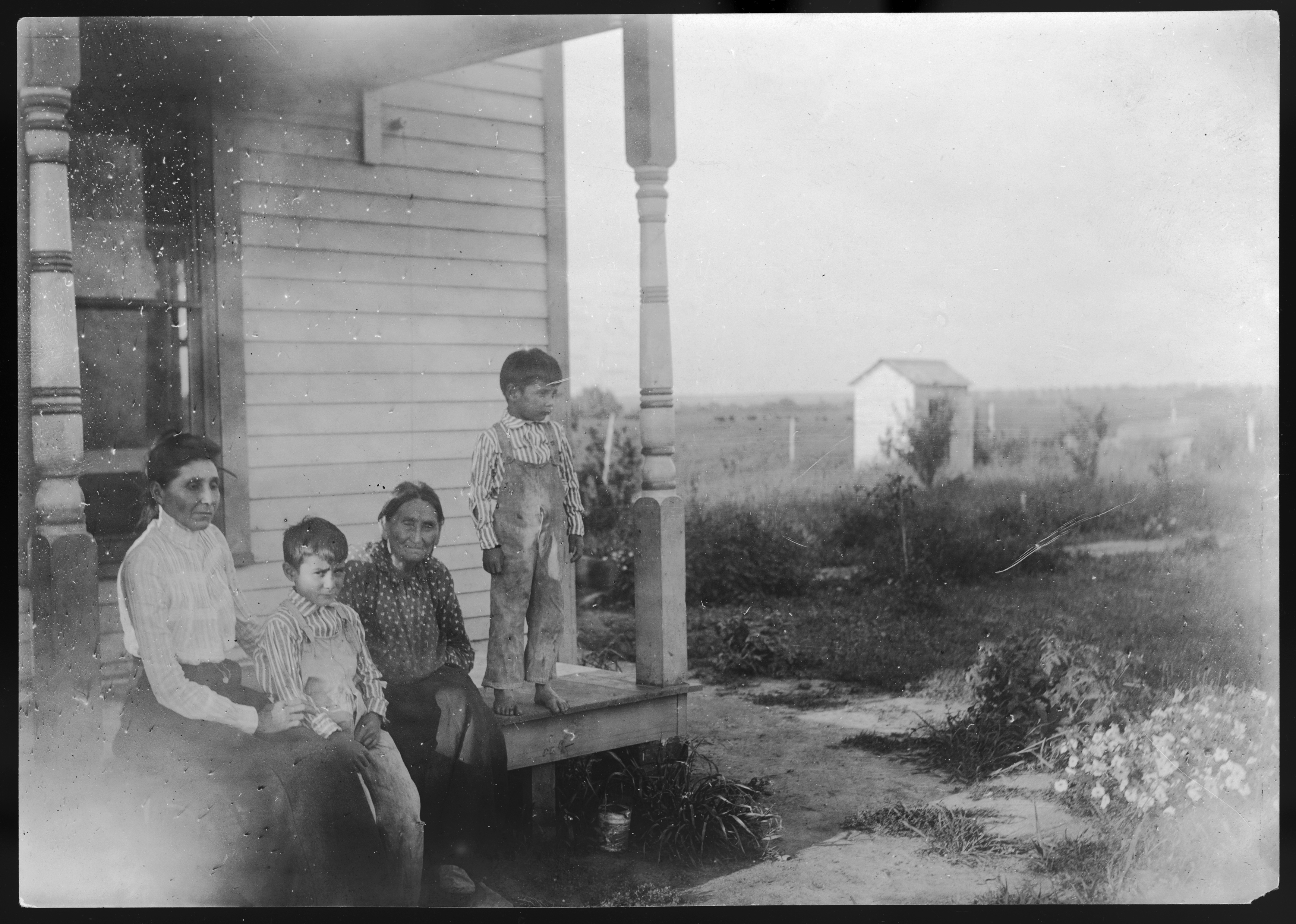 Her dream became a reality in 1913 with the construction of the house that served as her practice. At the time, it was the only modern medical facility established in the area primarily to serve members of the Umonhon tribe. She continued to serve her patients both at the hospital and in their homes until her death in 1915 at the age of 50.
The National Park Service designated the Susan LaFlesche Picotte Memorial Hospital as a National Historic Landmark in 1993. In June 2018, the National Trust for Historic Preservation named the building as one of the 11 most endangered historic places in the United States. Its designation as an endangered landmark led to a resurgence in efforts by private and public partners to restore the building and transform the space into a community center.
Roslyn became involved with restoration efforts not only because of her familial ties to Susan, but because of the similarities the two women share. Like Susan, Roslyn grew up on the Umonhon reservation, and both chose a path in health care in order to give back to their people. Their life on the reservation as well as the traditions of the Umonhon tribe serve as an integral part of both women's calling.
"I'm honored to be an American Indian woman because of the unique teachings, values and traditions that have been passed down from generations," she says. "As a member of the Umonhon tribe, our people have strong teaching and values that are incorporated into our everyday walk of life."
Even the hardships, according to Roslyn, have become integral parts of the tribe's traditions. "No matter the tribe, the American Indian/Alaska Native people have experienced the greatest hardship of official oppression and discrimination that has stemmed from our ancestors," she says. "However, all of those hardships have made us resilient, and we have twice the motivation to have a successful life."
It's this drive and focus that inspires Roslyn to incorporate the traditions of her ancestors into her daily life. For her, there is no tradition that resonates more profoundly than the tribe's commitment to caring for one another, no matter the circumstances.
"We are taught to be good to one another and to take care of each other," she says. "One of our strongest values is the value of family. We don't go by the European value of claiming 'half-brothers' or 'half-sisters.' Our family ties are so close that we claim our relatives as 'sister, brother, auntie-mom,' etc. The basis of this is that we are all family, and that no one goes without or is left orphaned. We help each other because we know what it's like to struggle financially, physically, spiritually, mentally and emotionally."
She experienced her own family's commitment to this tradition firsthand as they cared for her grandfather until the end of his life. Watching him suffer from preventable illnesses such as diabetes that are prevalent on the reservation led her to seek a career that would allow her to help others in these situations.
"I don't want anyone else to experience what I felt during that time, to feel helpless and not knowledgeable," she says. "I decided I was going to go into the health care field, specifically nursing, because I saw how nurses are able to get close to their patients and provide a lot of education and assessment to patients and families. I wanted to be the person who knew what to do in these types of situations and how to care for somebody who is ill."
To help her pursue her dream of becoming a nurse, Roslyn earned the Chief Standing Bear Journey for Justice Scholarship that is available to students of Native American heritage who are residing in the state of Nebraska. She plans to graduate with her Bachelor's degree in Nursing in summer 2021 and return home to work in the reservation health care system.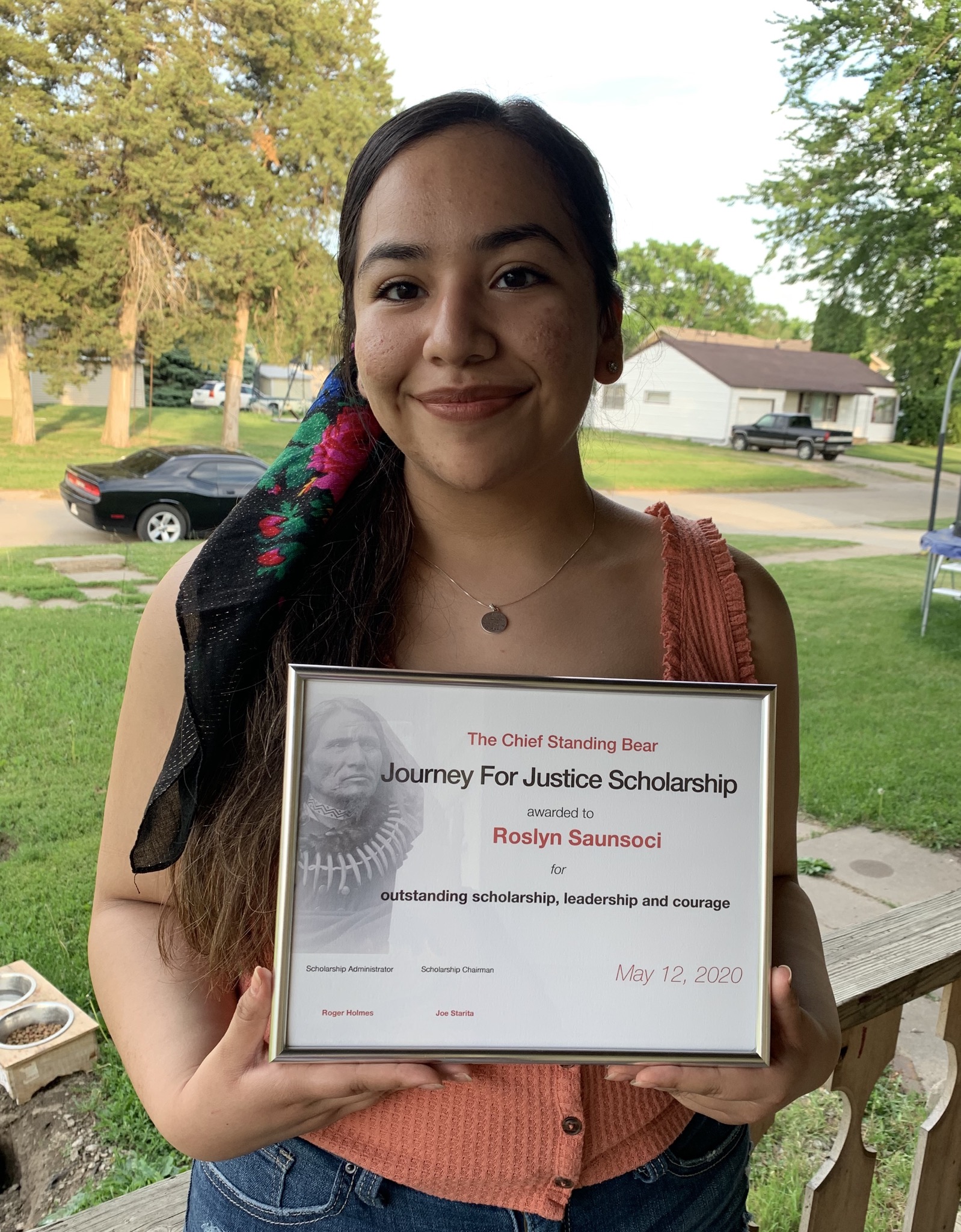 American Indian health care providers such as Roslyn are uniquely positioned to help with issues facing patients on the reservation. They understand the traditions and culture of tribe members and have the knowledge and skills to provide people with the best care possible—both of which are necessary to treat patients holistically. They can also bring diversity to the health care profession, which Roslyn believes can benefit patients everywhere.
"When the word 'diversity' is brought up, many of us instantly think of the color of our skin," she says. "Although we are physically diverse, we forget that we are also diverse in our experiences, traditions, values, teachings, culture and beliefs. It's important to have diversity within health care because we care for diverse individuals. Everyone has their own experiences, and they shape our mind to think critically in every aspect. Myself, I integrate my teachings that were passed down from my grandparents and integrate them into my everyday life both professionally and personally. Being good to everyone that I encounter and greeting everyone with an open mind and heart is important when working in health care."
Even as a member of the Omaha tribe, Roslyn will face hardships when providing care on the reservation. A lack of understanding and trust for modern medicine is one of the hardest hurdles to overcome.
"It's a disparity within itself that some of our people don't seek help because they don't trust the health care system," she says. "More specifically, our elders don't trust the system because of the way that they've been treated by non-monitories in the past, which is completely understandable."
When Roslyn returns to work on the reservation, it will be with understanding and compassion for this mistrust as well as the skills to provide knowledge and education, two resources that many individuals on the reservation lack. "Another one of the most common issues is managing illnesses and diseases pertaining to the lack of health education," she says. "It's all too common for our people to receive a checkup and learn that they've been living with a chronic disease for the past couple of years, and they are just now learning how to treat it. However, such diseases could have been preventable if they were caught through screenings."
It's a difficult road ahead, but nothing can deter Roslyn from her goal of bringing compassionate and knowledgeable care to the people of the Umonhon Reservation. Her dedication to her profession is reminiscent of Susan's determination to overcome all obstacles. Both women have taken important steps toward a more diverse and equitable health care system, and Roslyn hopes that they inspire other American Indians to seek professions within the health care field.
"In the year 2020, there has been a rise in the number of diverse individuals successfully working in health care," Roslyn says. "To me, this is very inspiring, and I would like to think that it makes our ancestors proud to see such success."
Learn More
To learn more about Dr. Susan LaFlesche-Picotte and support efforts to restore the Susan LaFlesche-Picotte Memorial Hospital, visit www.drsusancenter.org.
Sources
Dr. Susan LaFlesche Picotte Center, www.drsusancenter.org
Nebraska Studies, www.nebraskastudies.org
National Park Service, www.nps.gov
Historic images courtesy of Nebraska Historical Society