The legacy of Clarkson College continues to expand as graduates encourage younger generations to become part of its tradition of excellence. Students in the current cohorts of the Radiography program share connections to one another and to past graduates that speak to the program's outstanding and enduring qualities. 
Following in Her Footsteps
Emily Bart entered the Radiography program in fall 2019, becoming a second-generation Clarkson College student. Her mother Donna ('12) completed her degree from the College in 2012, and Emily can still recall her mom's time in the program and the impact it had on her understanding of the medical and radiography fields. "I kind of grew up learning about radiography since my mom went back to school when I was still in elementary school, and I always loved talking to her about it," says Emily.
When it came time for Emily to begin her academic journey, she chose a large public university but quickly discovered that it was not the right fit for her. She knew she wanted to explore a career in health care but found it difficult to decide exactly which specialty she should pursue. "My mom was the first one to suggest that I look into radiography as a career, and the first place she recommended that I apply was Clarkson College," Emily said.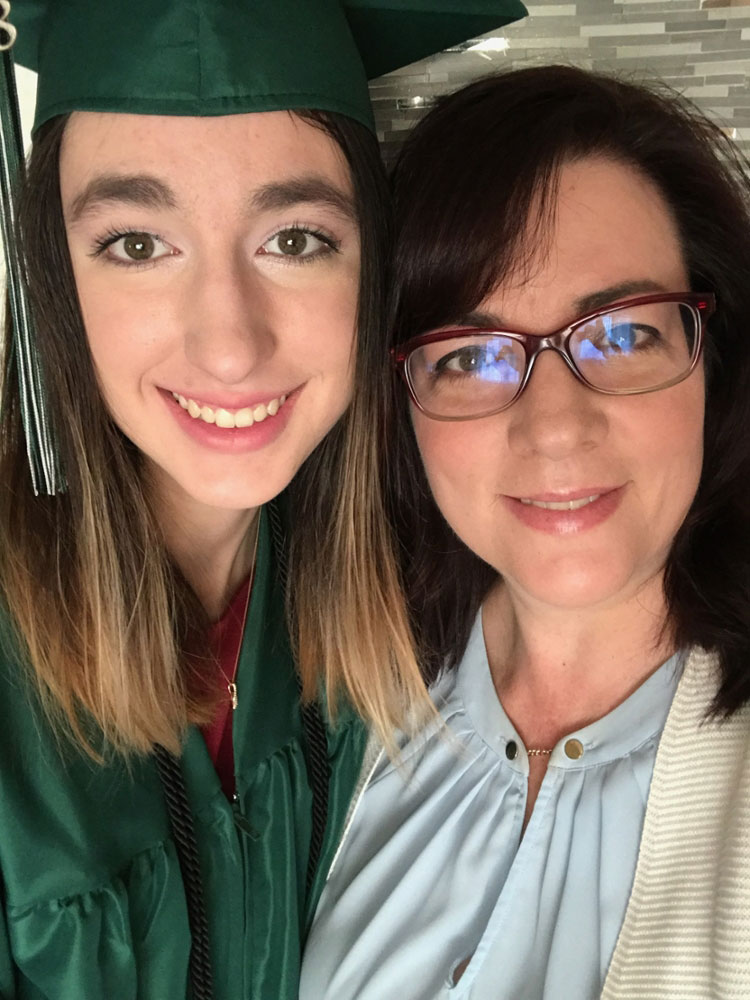 Her mom's advice proved to be invaluable. "I think the choice on where to go would've been more difficult if I hadn't had the benefit of being able to talk to my mom about all my options and get her opinion on where she thought I'd get the best education," she said.
Donna knew the high caliber of the Clarkson College Radiography program would prepare Emily to advance within the field, just as it had for her. After earning her degree from the College, Donna completed the Nuclear Medicine program at the University of Nebraska Medical Center. She currently practices at Methodist Hospital as a Nuclear Medicine Technologist and looks forward to Emily joining her in the field as a fellow health care professional. 
Sharing Their Experiences
Tori Sievers began courses at the College in fall 2019 after hearing about the institution from her sister, Lauren ('16, '17). As a graduate of the Radiography and Medical Imaging programs, Lauren gave Tori a glimpse into both her educational experience at the College and the medical imaging profession. "Hearing my sister talk about the College and how much she enjoyed it drew me to the program," Tori said. "She loved going to Clarkson College and learning about the program."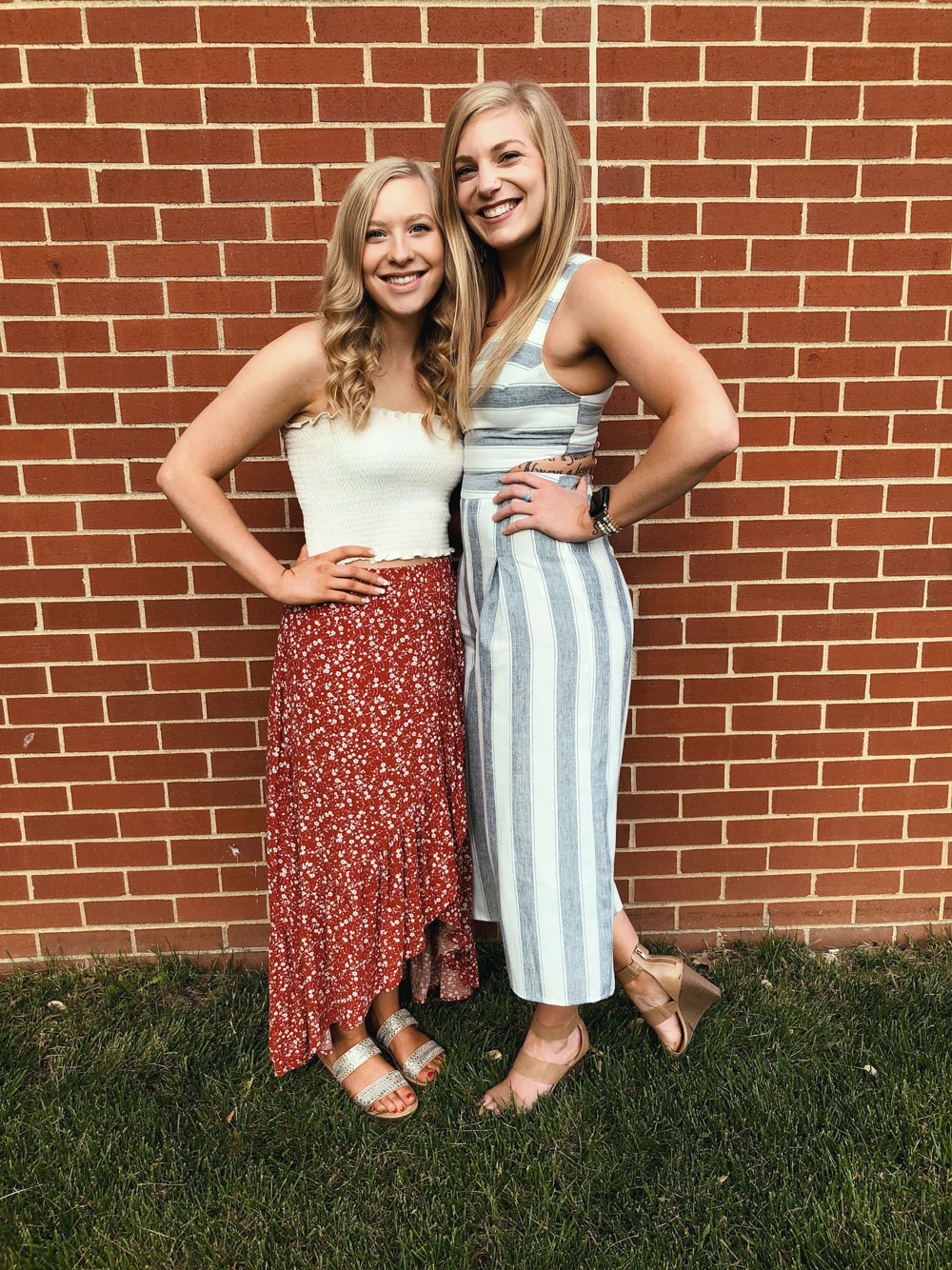 Lauren currently practices as an MRI Technologist at Capital Orthopaedics and Sports Medicine in Clive, Iowa, and MercyOne Hospital in Des Moines, Iowa. Her experiences piqued Tori's interest in radiography, but it wasn't until Tori shadowed technologists working near her home in Walnut, Iowa, that she fully committed to pursuing a career in the field. Tori understood how the program was structured and knew it would set her up to successfully meet her educational goals and become a well-prepared technologist at the start of her career. 
"My sister's decision to attend Clarkson College definitely affected my decision to attend, but I also chose the College because I love how they set up the program where you learn everything your first year and then head to clinicals in your second year," she said. Although she doesn't know exactly where she'll end up, chances are Lauren's work experiences and insights will have an impact on where Tori decides to practice.
Taking the Journey Together
Katy and Monica Bielmaier grew up in Wall, S.D., and are only one year apart in age. The close-knit duo are best friends who enjoy sharing memories and life experiences side by side. "Our whole lives, we have done pretty much everything together," Katy said. "We used to have the same jobs in high school, we were on the same sports teams, and we have the same group of friends and interests."
The sisters also share another similarity: a desire to enter the medical field. Monica, the older of the pair, decided to enroll in the Clarkson College Radiography program in fall 2018, and Katy was not far behind her. "I knew that I really wanted to go to Clarkson College for school, but it was really far away from home," Monica said. "I was willing to come by myself, but when my sister decided that she was going as well, I was super excited. We are really close, and it has been fun being here together."
Monica and Katy were drawn to Omaha and Clarkson College by its welcoming faculty and staff and the advanced opportunities offered by the Radiography program. The sisters want to earn both their associates and bachelor's degrees, and College program structure allows them to do just that. "I really loved the fact that you can get a bachelor's degree in the program," Monica said. "I knew the program would be challenging and time-consuming, but I was ready for the challenge."
"I personally was also drawn to the small class sizes and one-on-one attention that the teachers were able to provide," Katy said. "This type of learning is something you can't get at most of the bigger universities."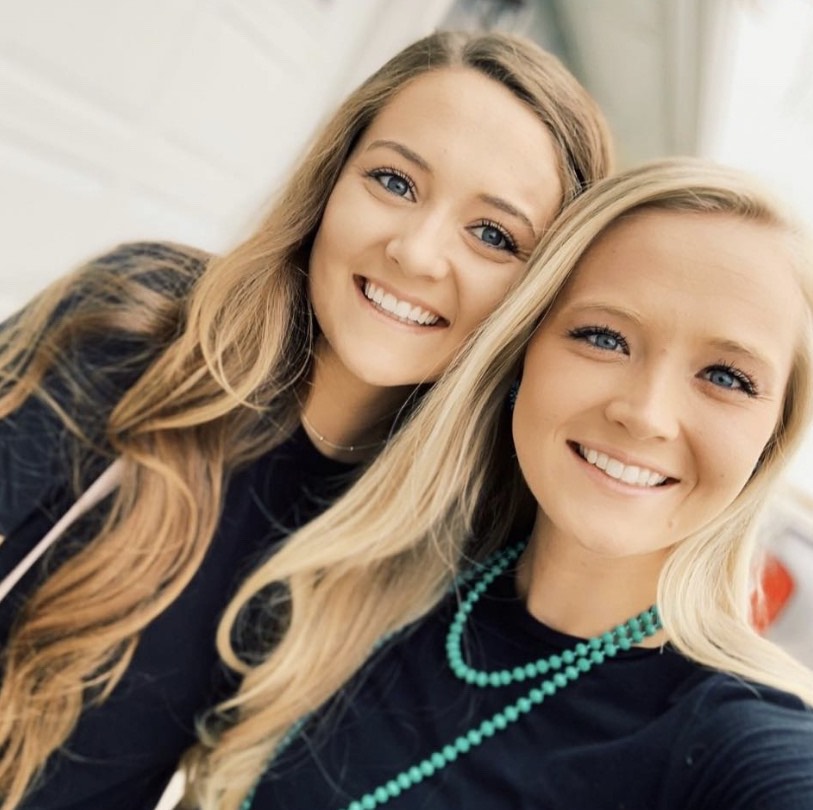 The one-on-one support students receive is a trademark of the Radiography program, but Katy and Monica have an added advantage over their classmates: an always willing study partner. "We study together a lot," Katy said. "If one of us is unsure about the material, usually the other person is able to explain it and help them understand."
"We learn the material and take notes differently, so it's nice to have each other to study with," Monica added. "My sister is my best friend, and I am so glad that we could complete this program together!"